Dagga Tattoos
We are a TATTOO STUDIO in the Roma Norte neighborhood, CDMX, Mexico.
We make unique tattoos, executed with a high technical and quality level.
We defend artistic freedom, promote diversity, and value human connection.
Our artists are chosen for their art, style and technique, each with different specialties, ranging from traditional and bold, to fine line, black work, realism, geometric and lettering. 
Book your Tattoo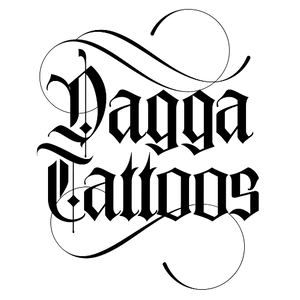 Come visit
Ave. Alvaro Obregon 66 Col. Roma
Mexico, Cdmx
Lúnes - Domingo, 12 p.m. - 8 p.m.
Tel : 55782-27244
Whatsapp : 562410-2933
Blog
---

  Not sure what tattoo to get?  Have an idea or design but you are not totally sure yet? It all starts with an idea. And a style of tattooing. •...

Tattoos have been a popular form of self-expression for centuries. With the rise of technology and globalization, tattoo styles have become more diverse and accessible than ever before. In this...

Knowing what to do before reaching your tattoo session will help the whole process be much more comfortable and faster for you.  Here is a to-do list to prepare for...